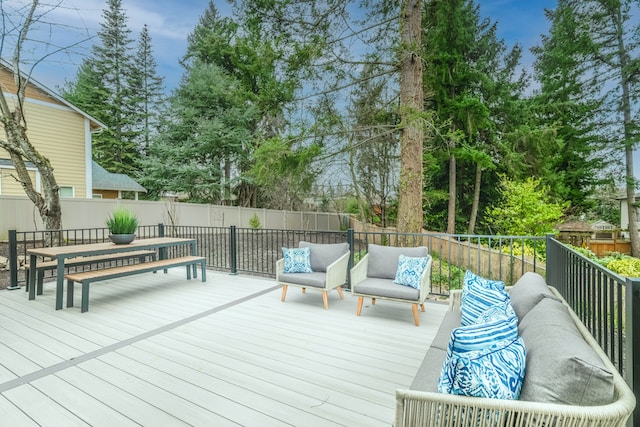 11 Aug

Ultimate Guide to Deck Building: Tips for a Sturdy Outdoor Oasis

Ultimate Guide to Deck Building: Tips for a Sturdy Outdoor Oasis


Sponsored by Danny's Decks
Just Call Jonah works with Danny's Decks!
---
Introduction: Decks enhance the beauty of our homes and provide a perfect space for outdoor relaxation and entertainment. But building a sturdy, long-lasting deck requires understanding the basics. Dive into our comprehensive guide for creating your dream deck.
---
Why Build a Deck?
Outdoor Living Space: A deck offers additional space for family gatherings, BBQs, or simply enjoying a good book outdoors.
Home Value: Quality decks can increase a property's resale value.
Aesthetic Appeal: They can be designed to match your home's style, enhancing its overall appeal.
---
Choosing the Right Materials
Wood: Traditional and timeless. Types include:

Pressure-Treated Lumber: Affordable and widely available.
Redwood & Cedar: Naturally resistant to rot but pricier.
Tropical Hardwoods: Dense, durable, and long-lasting.

Composites: Made of wood fibers and plastic. They resist rot, require less maintenance, but are generally more expensive.
---
Designing Your Deck
Purpose: Determine the primary use – entertainment, relaxation, or perhaps a private retreat? The purpose drives design.
Size & Shape: Factor in your backyard size and the desired number of guests.
Levels: Consider multi-level decks for varied activities.
Safety: Ensure railings are sturdy and consider child-safe gates.
---
Laying the Foundation
Clear the Area: Remove grass and level the ground.
Footings: These are crucial for stability. The deeper the footings, the sturdier the deck.
Ledger Board: Connects the deck to your home. Ensure it's firmly attached to avoid any collapse.
---
Building and Assembling
Deck Boards: Start installing from the house outward. Spacing between boards is crucial for drainage.
Railings: Not just for safety, they can be a design element too. Choose a style that complements your home.
Stairs: If your deck is raised, ensure stairs are even and secure.
---
Finishing Touches
Stain & Seal: Protects the wood from moisture and UV rays.
Lighting: Adds ambiance and ensures safety.
Furniture & Decor: Choose weather-resistant furniture and add personal touches to make the space uniquely yours.
---
Maintenance Tips
Regular Cleaning: Sweeping and occasional power washing keeps it looking fresh.
Check for Rot: Especially in rainy climates, it's crucial to inspect and replace any damaged wood.
Re-Seal: Depending on the sealant, reapplying every 2-3 years helps prolong the deck's life.
---
Conclusion:
Building a deck can seem daunting, but with the right planning and knowledge, it's a rewarding project. A well-constructed deck not only offers a space for memories to be made but also boosts the value and appeal of your home. Start your deck-building journey today and step into a world of outdoor luxury.